2022 Update: Stepping Sober is no longer in operation. Please visit the Substance Abuse and Mental Health Services Adminstration (SAMHSA) to find treatment centers near you.
There is a shortage of rehabs that accept couples, married or otherwise. One popular school of thought among addiction professionals is "you cant get sober in a relationship". There are other opinions in the field that couples can be successful if both addicts have a recovery program of their own.Drug treatment centers that decide to accept couples into their program, must have specialized programs. The clinician who runs a couples addiction program must have extensive training in marriage counseling, and sexual modalities and issues.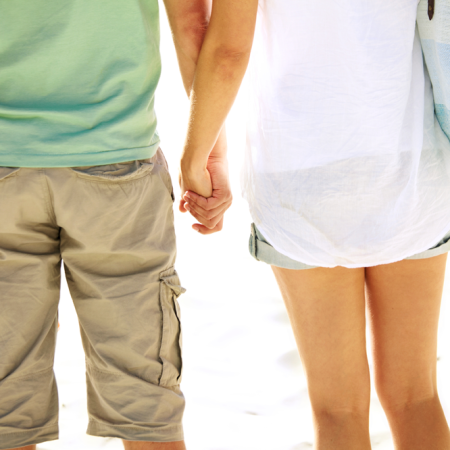 Couples apartments are available, sometimes they may be full so when you call us just ask about the house.
"My husband and I called 20 different treatment programs, all we heard was no couples allowed. Finally we found your center with a specialized track for couples needing addiction treatment. Thanks to your rehab facility we are clean and sober and still married."
We provide specific group and individual therapy for couples in attending our rehab center. Treating the issues related to the relationship along with addiction counseling. We offer family events where the kids can come and be educated on the diseas
e or just play and have a good time while the parents are in the program.
The first step is detox where your body will start to get back to normal. You will Not experience any withdrawal symptoms and you can basically watch movies and play video games. We have Free cigs if you are a smoker and gourmet food kitchen open 24 hours.
In phase 1, which is the most intensive part of the treatment program. You will learn about the disease of addiction and receive group therapy 5 days a week and individual counseling at lease twice a week. Your primary therapist will develop an individualized treatment plan for you and goals to meet while in recovery.
In phase 2 of drug rehab for couples, you will meet as a couple with the clinical staff to develop a plan for relationship recovery. You will have sessions as a couple as well as individual and group therapy. We offer planned events such as bowling, paint ball , ice skating, and boating. These are a good chance to start connecting with your significant other while you are both clean and sober. Getting to know each other without the interference of drugs and alcohol will not be all roses and jewels. It will be a lot of work involved keeping a relationship that was clouded by substance abuse.
Getting off heroin and other drugs is hard enough on its own, but in my experience couples have a hard time staying clean, especially if one person relapses usually the other ends up using heroin again also. There is a stigma attached to rehabs that accept couples, mostly because AA recommends no relationships for at least a year. Once one half of the addicted couple decides to detox from heroin, we hope the other half will follow. After a 5 to 7 day detoxification center, the next step is couples rehab at a PHP for 30 days. Hopefully a treatment facility with therapists who believe in couples therapy for addiction. Once released from residential rehab, the next step is a sober living environment that caters to couples. A reputable halfway house will do random drug testing, and have 24/7 staff to monitor residents for a few weeks while they get settled and find meetings to attend.
One of our success stories is Julia and Max, a married couple who had been using together for 14 years. They decided to get clean together. Most rehabs that they called do not accept couples, and finally they called our center where they found practically everything they were looking for. In the first 2 phases living arrangements for couples is decided on a case by case basis for housing. In phase 3 their therapist recommended them for couples housing where they lived together and attended rehab daily. Max's drug of choice was heroin and opiates and Julia's drug of choice was Xanax. Both Max and Julia made their own separate supports and friends in the program. They still attend aftercare once a week and both are clean and sober today. Max had a small relapse a few months ago, but came right back to AA. The odds are not great for couples in recovery but it is possible.
There are a few sober living facilities that accept couples and let them live in the same room. I have checked 2 of them in person so i can recommend to any couples leaving rehab needing a halfway house together.